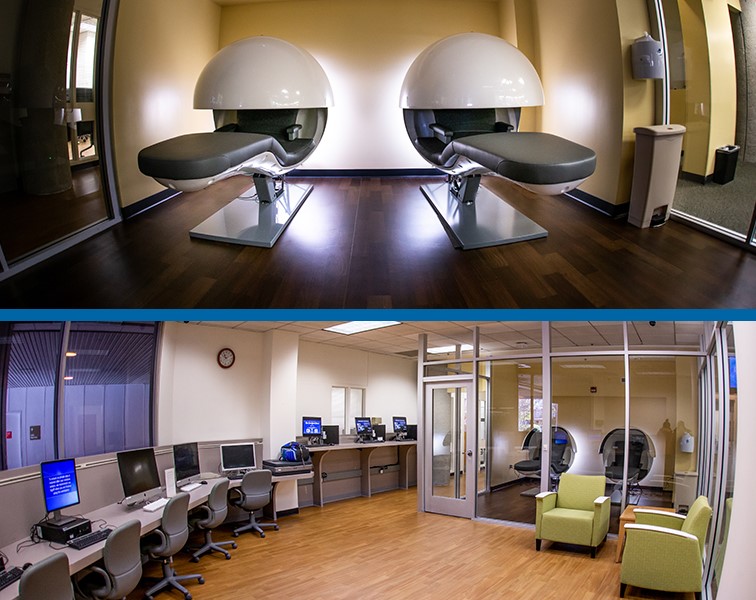 Thanks to the support of the School of Medicine and the UCI Medical Center, the UCI Libraries has opened a new 24/7 study space, the Grunigen Medical Library Research Lounge, in the Grunigen Medical Library in Orange (Building 22A, 1st floor).
Prompted by the around-the-clock clinical work and study cycles of students, residents, doctors, nurses, researchers and staff, the research lounge offers comfortable seating, computers, charging stations, and even two sleep pods for power-napping. In addition, the Forest J. and Dolores S. Grunigen Study Room, which is intended for small group meetings and video conferencing, will be part of the space.
Anyone with a UCIMC badge will have access.
Do you have a UCIMC badge? Stop by the Grunigen Medical Library, Building 22A, 1st floor on Thursday, January 17, 3 p.m. to 7 p.m. for an open house to see the Grunigen Medical Library Research Lounge and learn more about the nap pods.
Please contact UCI Libraries at (949) 824-4651 or partners@uci.edu with questions about the new space and open house.