UCI Libraries will celebrate Love Data Week, February 13-15, 2018!
Love Data Week raises awareness on topics related to research data management, sharing, preservation, reuse, and library-based research data services. The 2018 focus is on telling stories about and with data, connected conversations, and seeing the people behind the data. 
Events & Schedule
Tuesday, February 13
Getting Credit for and Publishing Your Data
Daniella Lowenberg, Research Data Specialist & Dash Product Manager (CDL UC3)
10:00 a.m. – 11:00 a.m.
Langson Library Room 570 (directions)
The event will be livestreamed and available on the UCI Libraries' Facebook page. The presentation and Q&A session will be recorded.
Daniella Lowenberg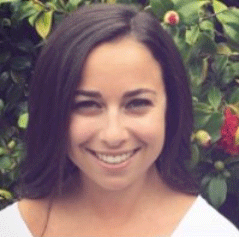 Daniella has a background in Microbiology and has researched and published on antibiotic resistance at San Francisco Public Health as well as pharmacogenomics pathways for chemotherapy agents at Stanford. Daniella spent over three years as a Publications Manager at PLOS ONE where she implemented and oversaw the PLOS Data Policy as well as ran journal operations. Daniella is currently at the University of California Curation Center (UC3) within the California Digital Library at the Office of the UC President as a Research Data Specialist and Dash Product Manager. She focuses on building adoption and awareness of data publication tools (Dash) as well as leading cross-organizational and global efforts in promoting data metrics for the Making Data Count project with DataCite and DataONE.
Wednesday, February 14
Data Management 101
Danielle Kane, Data Management & Curation Librarian (UCI Libraries)
Learn basic strategies to manage research data, such as best practices for retention and archiving, effective directory structures and naming conventions, good file formats for long-term access, data security and backup options, and metadata, tagging, and citation options.
2:00 p.m. – 3:00 p.m.
Langson Library Room 570 (directions)
Thursday, February 15
Introduction to Open Data and Reproducibility
Danielle Kane, Data Management & Curation Librarian (UCI Libraries)
Open data is data that can be freely used, re-used, and redistributed by anyone. Why is it beneficial for both society and researchers for data to be open? Can data be reproducible or repeatable and why is that important?
11:00 a.m. – 12:00 p.m.
Langson Library Room 570 (directions)
Contact Danielle Kane, danielle.kane@uci.edu, if you have any questions