Take care of your fines and help others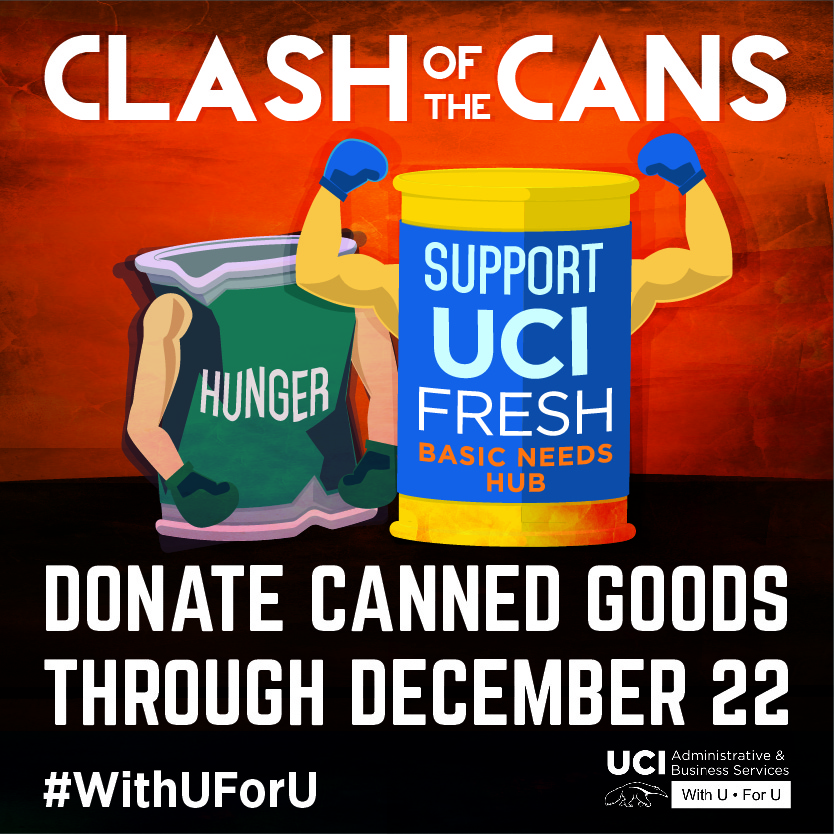 From Thursday, November 1st through Friday, December 14th, the UCI Libraries will accept 3 non-perishable goods in exchange for waiving fines of up to $9. Items will only be accepted during Check-Out Desk Hours which are not always the same as Building Hours. For hours, visit
http://lib.uci.edu/hours
.
The goods will be contributed to the campus-wide Clash of the Cans, UC Irvine's Food Drive. See
http://www.parking.uci.edu/services/community/clashofthecans.cfm
for more details including a list of acceptable goods.
If you have questions, please feel free to contact the Langson Library, Ayala Science Library, or Grunigen Medical Library Check Out Desks.