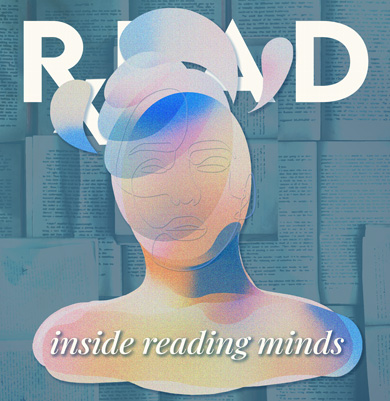 The American Library Association's Celebrity READ Campaign helps promote reading by featuring high-profile celebrities with their favorite books. Since 1980, more than 150 celebrities including actors, musicians, athletes, and innovators have participated in the campaign to spread the joy of reading.
In 2006, the Grunigen Medical Library (GML), which supports UCI Health's clinical, educational, and research goals, partnered with UCI Libraries' Design Services to develop the RxEAD poster series based on the ALA's READ campaign. GML's RxEAD posters honor UCI's researchers and faculty in medicine and healthcare. Spanning 2006 through 2020, the selection of posters in this exhibit features UCI faculty and leaders photographed with their favorite books. Find the full gallery of GML RxEAD posters on the UCI Libraries website, lib.uci.edu/read-posters.
Curated by Anna Arrieta, GML Library Assistant, Interlibrary Loan; Cynthia Johnson, Head, Reference and GML; and Sakhile Sithole, GML Library Assistant, IT Liaison
Edited by Christina Acevedo and Cheryl Baltes
Designed by Allan Helmick, Sylvia Irving, and Luisa Lee
---
Visitor Information
Inside Reading Minds: Grunigen Medical Library RxEAD  Posters, 2006–2020 will be on display on the 2nd floor of the Science Library beginning March 2023 during regular library hours.
UCI Libraries' Exhibits Program promotes the diverse holdings and scholarly and cultural value of the Libraries' collections to the campus and community. For more information about special sponsorship opportunities, or to make a transformational gift to support special projects related to the exhibit please contact UCI Libraries Associate Director of Development, Angelica Vogel, at givetolib@uci.edu.