Multimedia Resources Center
The Multimedia Resources Center (MRC) is located on the First Floor of the Science Library across from the Science Library Lobby entrance.
To register for Winter 2018 MRC Multimedia Workshops, please encourage UCI students to go here
https://eee.uci.edu/signupsheet/mrcworkshopswinter2018
Basic 3D Printing workshop
One hour Basic 3D Printing workshop on Thursday, March 8, 2018, from 12:00pm - 1:00 p.m. in SL 164.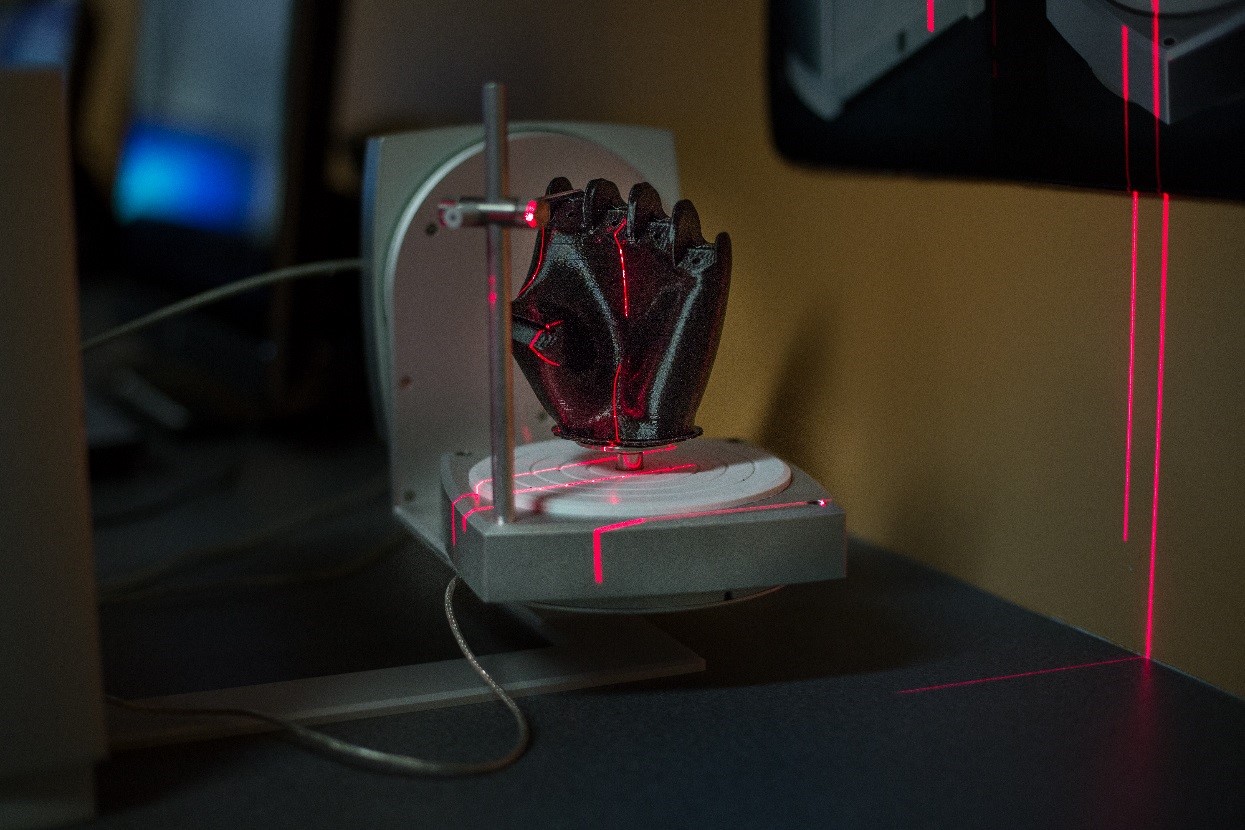 Basic Video Production and Editing using iMovie
One hour Basic Video Production and Editing using iMovie on Wednesday, March 7, 2018, from 03:00 - 4:00 p.m. in SL 160.
Intro to DSLR Camera Workshop
One hour Intro to DSLR camera workshop on Tuesday, March 6, 2018, from 03:00 - 4: 00 p.m. in SL 160.
Winter 2018
Dear UCI students, faculty and staff,
The 3D Printing Pilot has ended. Effective October 1, 2016, each 3D Printed object incurs a $6.50 basic setup fee plus the costs of the filament. The current cost of filament is $.05 (5 cents) per gram. All 3D print jobs must be paid using a UCI ID card or UCI libraries card.
The 3D printing service is available for use by UCI students, faculty, and staff on a first-come first-served basis.
Students must be enrolled in the current quarter or summer session to use the service.
Faculty and staff may use the service if they have a current university appointment.
The Multimedia Resources Center (MRC) is the UCI Libraries' primary collection of audiovisual and computing materials, including Blu-rays, DVDs, films, videocassettes, streamed video, DVD-ROMs and CD-ROMs.
The MRC collection is intended to support the broad range of class showings, study and research interests on campus with particularly strong holdings in humanities and social sciences materials, as well as a broad range of general interest materials in the fields of science, medicine and technology.
The MRC provides UCI students, faculty and staff with 3D printing services, 3D modeling software, 3D scanning equipment and other forms of specialized and multimedia software and tools.
The MRC lends audiovisual equipment and Apple mobile devices like iPads to UCI students, faculty and staff with a valid UCI ID, and we also offer MacBook Airs, MacBook Pros and HP Tablet PCs to borrowers with a valid UCI student, faculty or staff ID and active UCInetID.
The center maintains a variety of spaces, including a presentation studio, one iMac technology-enhanced classroom, two PC technology-enhanced classrooms, group viewing rooms, a library employee meeting room, and a mixture of collaborative, music practice and reading and collaborative spaces.