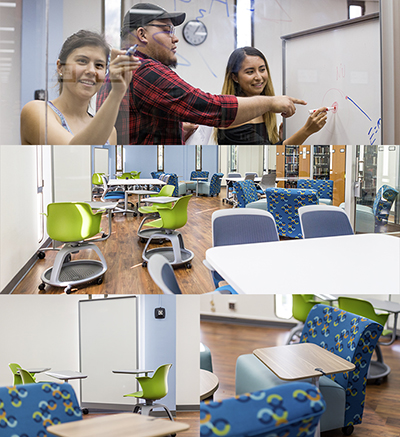 Welcome to the Collaboration Zone! This new flexible space on the 3rd floor of Langson Library features:
A writeable glass wall
Easily moveable chairs and tables
Moveable whiteboards
Collaboration pod
A large digital display that connects to multiple devices over wifi
Share your comments about this space using the comment cards provided or online.
Please note: Library staff will be conducting observational studies of this space during 2017-2018.