Joint event hosted by UCI Science in Action Program and the Libraries' Digital Scholarship Services.
Light refreshments will be served.
When: Thursday, October 10, 2-4pm
Where: Natural Sciences Building II, RM 1201
Interested in coming? Help yourself remember to come with an e-mail reminder sent before the event: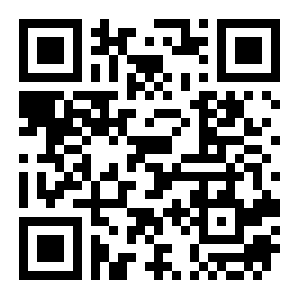 Audience
This is a condensed, interactive workshop for UCI graduate students in science and engineering fields, including a mixture of fresh and seasoned students who want to learn or refresh knowledge on new trends and methods in scientific publishing and data management and curation (e.g., online journals, open access journals, open repositories, data repositories, social media knowledge exchange, altmetrics, ORCID, etc.).
Program
1. Welcome, History, e-Scholarship (15 min)
Welcome
History of publishing
How to disseminate my research output? (e.g., eScholarship, Dryad, social media, the Web in general)
Scholarly identify management and sharing (e.g., ORCID, LinkedIn, social media)
View/comment presentation slides
2. Essentials in Publishing (15 min)
Collaborative tools and pipelines in scientific writing and publishing (e.g., Google Suite, Mendeley, LaTex, etc.)
Peer-review process
Things I wish I knew
H index, Impact Factor, OA publishing, other common things, and how they are used

Unscientific nature of metrics
View/comment presentation slides
3. Modern e-Scholarship (15 min)
OA lingo (e.g., what is OA Gold, Green) and their differences
arXiv, BioRxiv, ChemRxiv, etc. and preprints
Persistent identifiers and how they work (DOI, ARK, etc.)
Scientific communication in social media and measuring its impact (altmetrics, etc.)
Accessibility to open science and public trust
View/comment presentation slides
4. Research Products beyond Papers (15 min)
Write Data Management Plans (DMPs) to fulfill funder requirements (e.g., DMPTool)

Where and when these will be relevant to students

Funding opportunities and tools to research them (e.g., Pivot, Dimensions, NIH, NSF, DOE)
Data sharing and curation tools (Dryad, etc.)
Software/Code sharing and preservation systems (Github, Anaconda, Zenodo, etc.)
Conference presentations, posters, etc.
Blogs, comments, etc. on the Web
View/comment presentation slides
5. Research Products Sharing & Preservation (15 min)
How to increase online discovery of my research & SEO
Tips and tricks in giving good titles for publications, etc.
Audience engagement:

What if I lost all my electronic devices?
How do I recover my important research that's lost?
What should I have done to keep my stuff safer?

Best Practices in digital preservation, data management, and data curation (short term)
Best Practices in digital preservation, data management, and data curation (long term)
View/comment presentation slides
6. Future Outlook (15 min)
Library events of interest
Changing landscape: dissemination of research and how students can get better published (e.g., what now with Elsevier?, with OA channels)
How many papers/journals/databases/resources are out there? How are we going to deal with all this!
Trends in open science & open data
View/comment presentation slides
7. Breakout (30 min)
Informal conversations and leftover topics to be addressed